Vision Care for Diabetics
We Can Detect Problems Early With an Annual Eye Exam
If you have diabetes, it is important to schedule regular visits with your eye doctor. High blood sugar can cause a number of serious eye conditions, such as cataracts, glaucoma and retinopathy. Regular eye exams at Advanced Eyecare of Chino Optometry can help detect problems early, and proper treatment may prevent them from progressing to a more severe stage.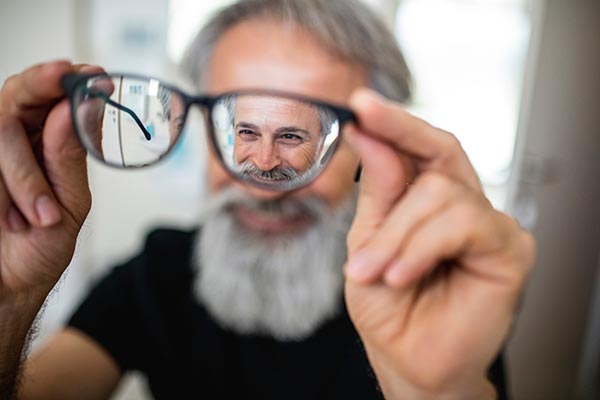 Cataracts & Glaucoma
Cataracts occur when the lens of the eye, which is normally clear, clouds over. The main symptom is blurred vision. Cataracts are treated surgically. In most people, cataracts take years to develop. In diabetics, they affect vision earlier and worsen faster.
People with diabetes are more likely than others to have glaucoma, which is when fluid in your eye doesn't drain properly and pressure builds up, damaging nerves or blood vessels and causing changes in your vision. While you may experience blurred vision, watery eyes, headaches and vision loss, glaucoma may not cause any symptoms at all. If you have symptoms, contact Advanced Eyecare of Chino Optometry right away for an eye exam. There is a range of treatments for glaucoma, including eye drops, surgery and laser treatments.
Diabetic Retinopathy
The retina takes in light and converts it to images that are sent to your brain by the optic nerve. When the tissue in the retina is damaged, the result is diabetic retinopathy. This condition can cause blurred vision. People with diabetic retinopathy may have trouble perceiving colors, or see "floaters." Blindness is possible.
It's important to get diagnosed and begin treatment for diabetic retinopathy as soon as possible. Blood sugar levels that are not well-controlled are a risk factor, so careful diabetes management may be helpful with mild cases. More advanced cases may require surgery or laser treatment.
Contact Advanced Eyecare of Chino Optometry Today
Dr. Jay Chao has had extensive training and experience in the treatment of diabetic retinopathy and other serious eye conditions. Call (909) 627-7518 or fill out the online form to schedule an eye exam today.