About Orthokeratology (or Ortho-K)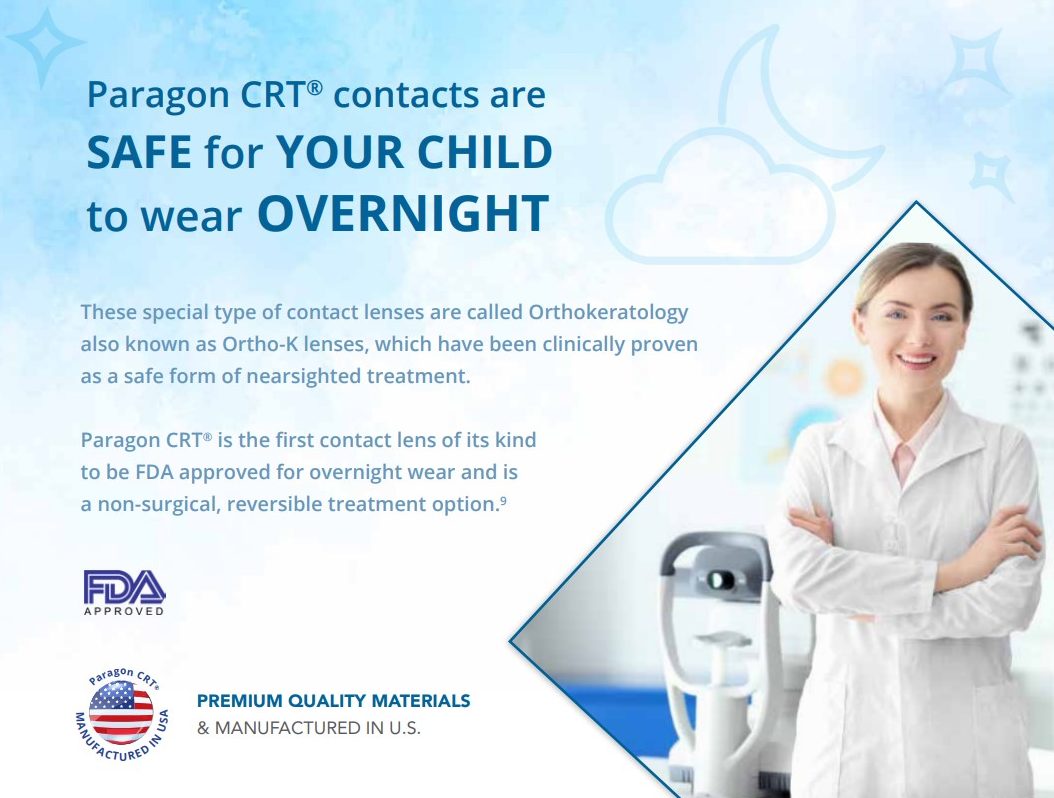 Special Contact Lenses Correct Your Vision While You Sleep
Orthokeratology (otherwise known as Ortho-K) is a way to correct vision temporarily, using gas-permeable contact lenses that you wear overnight. They reshape your cornea to improve your vision by reducing the effects of conditions like myopia, astigmatism and hyperopia. These special lenses press lightly on the corneas of your eyes as you sleep, gradually reshaping them so that you wake up with better vision. The effects can last up to 72 hours.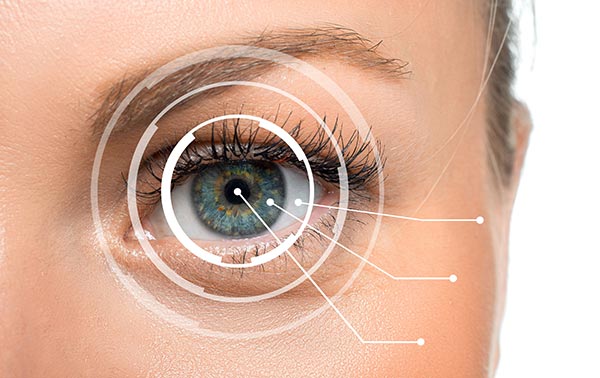 How It Works
Many people choose Ortho-K as a treatment because they don't want to have eye surgery. Others want to discontinue wearing ordinary contact lenses all day, every day. Still others want to be able to drive without having to wear glasses.
Apply the Ortho-K lenses before you go to bed. They are FDA-approved for safe overnight wear.
Sleep as usual. As you sleep, the lenses reshape the cornea to a shape that allows light rays to properly focus on the back of the retina – producing clear, crisp vision.
Enjoy clear vision. In the morning when the lenses are removed, you can see clearly all day long, without daytime contacts or glasses.
The Effectiveness of Ortho-K
More than 90 percent of patients treated with Ortho-K achieve 20/40 vision or better. 20/40 is the legal requirement in most U.S. states for driving without glasses. Approximately 65 percent of patients treated with Ortho-K achieve 20/20 eyesight.
The full effects of Ortho-K may not be felt until the lenses have been worn overnight for two to three weeks. If use is discontinued, the cornea will return to its normal shape within three days. If you are considering Ortho-K, it is important that you are willing and able to wear the contacts every night, as recommended. A successful outcome – stable vision throughout the day – also depends on making sure your contact lenses are the right fit for your eyes.
Ortho-K & Children
Nearsightedness is growing at an alarming rate – especially among children – and has increased to epidemic proportions worldwide. In fact, since 1971, rates of nearsightedness have increased by 66% in the United States. If left uncorrected, nearsightedness can affect a child's ability to learn and develop, and lead to increased risk of severe vision complications later in life. Clinical studies prove that Ortho-K lenses can be a simple and effective way to improve your child's quality of life in the following ways:
Greater self-esteem
Better classroom performance
Greater participation in sports
Improved social skills
Talk to our doctor to learn more about the benefits of Ortho-K lenses to treat nearsightedness in your child.
Find Out Whether This Treatment Is Right for You
Call (909) 627-7518 or fill out the online form to schedule an appointment with Advanced Eyecare of Chino Optometry. Dr. Chao will examine and measure your eyes using the latest technology. If Ortho-K is right for your particular eye condition, Dr. Chao and his team of professionals will guide you through the process.