Why Have an Eye Exam?
An Optometrist Can Find & Treat Problems Early
During an eye exam at Advanced Eyecare of Chino Optometry, Dr. Jay Chao will conduct tests using a variety of instruments in order to evaluate your vision.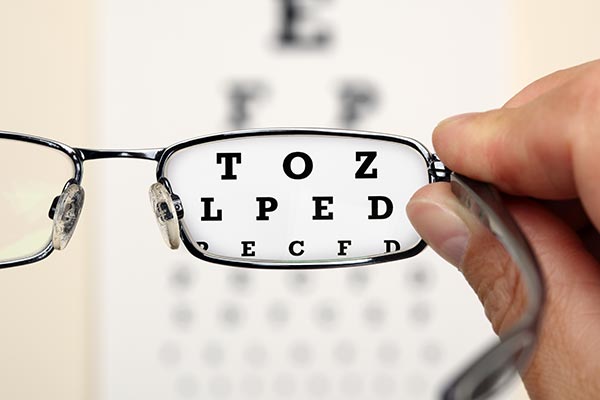 You may be asked to look through different lenses and read the letters you see.
Your eyes may be briefly subjected to bright lights.
A small burst of air may be directed at your eye, in order to measure its intraocular or internal pressure.
None of the tests are painful, and all of them are important. Their results will help Dr. Chao detect any eye problems you may have, including diseases. Getting examined by an optometrist regularly increases the likelihood that conditions will be diagnosed at an early stage, when treatment will be most effective. It is important to remember that not all vision problems have symptoms. Only an eye exam can provide a thorough, detailed evaluation of your eye health.
When to Schedule an Eye Exam
Because vision problems worsen as we age, you should see an optometrist for eye exams more frequently as you get older. After age 65, you should have one every year or two; from 55 to 64, every one to three years; from 40 to 54 every two to four years and in your 20s and 30s, every five to 10 years is recommended. People who wear contact lenses or glasses, have a family history of eye disease or have diabetes should have their eyes examined more often. Children should have their vision checked before they enter first grade, and every one to two years thereafter.
Contact Advanced Eyecare of Chino Optometry Today
Take charge of your eye health! Call Advanced Eyecare of Chino Optometry at (909) 627-7518 or fill out the online form to schedule an appointment for a comprehensive eye exam.