What Sets Us Apart?
We feel it's important that you understand, when it comes to vision care products, they are not all created equally! Across the eye care industry there is a large variance in quality and craftsmanship. We take pride in using a wide-range of top quality materials and product support to provide you with the best possible eye care products. We meet regularly with manufacturer's representatives to make sure that we have the latest and most advanced treatment possible. Our value is in knowing what's available and what best meets your needs. We will not treat you like the people at the "big box stores". Each patient is treated as a special person with individual needs that must be treated in their own unique way. One size fits all does not work with us.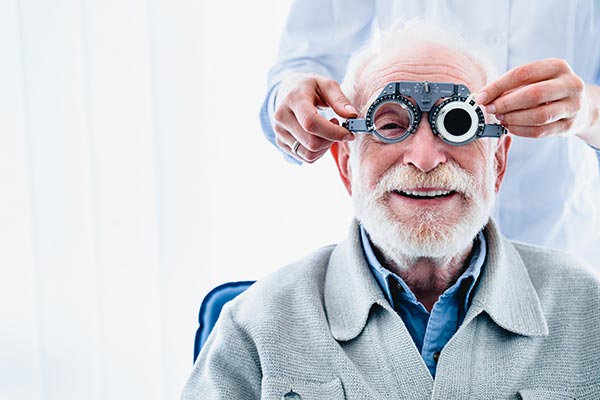 When considering where to purchase your eyeglasses, contact lenses, and sunwear, remember to consider the following. . .
Eyewear Made to Fit Your Individual Vision Needs
Our office is part of this community. We want you to have sharp vision and great comfort with your glasses. The health of your eyes is our major concern. That's why we stand behind our products and services with unique warranties, and a professional and well-educated team. Different prescriptions require certain frame styles and lens treatments for your glasses to perform and look great. Our opticians, Virginia, Claudia and Kimberly will guide you through this process. Our dispensary has hundreds of frames from which to choose, including a large selection of children's frames. We can help you find the perfect size, shape and color of frame that's right for all family members.
The Best in Contact Lenses
When it comes to contact lenses we offer a full spectrum of the latest and best performing products. Even if you've been told before that you can't wear lenses, we may have a solution that's right for you. Contact lenses, when used properly, are very convenient and with the latest advancements in technology, are extremely comfortable. Most of the time, you'll hardly know you're wearing them, although you'll certainly notice how clear and accurate your vision is. Many patients choose contact lenses for their primary vision correction and back-up glasses. Many patients who wear glasses have activities and events where they'd rather not wear their glasses and choose contact lenses for these times. We proudly offer our Contact Lenses Success Guarantee program. If the lenses are not the right correction for you, then we will buy them back.
Competitive Pricing
At Advanced Eyecare of Chino Optometry, we offer competitive pricing, affordable eyewear packages, and multiple pair savings. You are also welcome to take advantage of manufacturer rebate programs and special promotions through our office. We also offer very special discounts on 2nd pair of eyewear so you can finally enjoy those cool sunglasses or the much needed computer lenses. Good value in eyewear is receiving quality glasses at a fair price. Our fee reflect the quality and guarantees of our workmanship, yet they are generally lower than "one-hour" stores.
Convenience
Dr. Chao offers a wide selection of products in our office as well as through custom orders. We only use the highest quality materials and will courteously recommend eyewear and contact lenses that fit your lifestyle and fashion; all within your budget. Many offices and optical stores want you to get lenses from their selection of one size fits all. We however, are different. For example we have 8 to 10 different progressive lenses to fit your own unique visual demands and requirements. As an additional service we are able to ship most contact lenses directly to your house at no additional charge.
Warranty
We have an industry leading warranty policy.
90 Day Unconditional Guarantee – if you don't love your glasses, for any reason, then you can exchange them within 90 days of purchase.
Commitment to Quality – Quality starts with our Mission Statement and never stops.
1 year Lens warranty – all our scratched coated lenses have a 1 year unconditional warranty for scratches. These will be replaced at no charge to you.
1 year Frame warranty – if your frame breaks under normal wearing conditions, we will repair or replace it for free.
Adjustments & repairs at no charge.
And finally,
No one else in the Inland Empire offers these unique services to you… we promise!